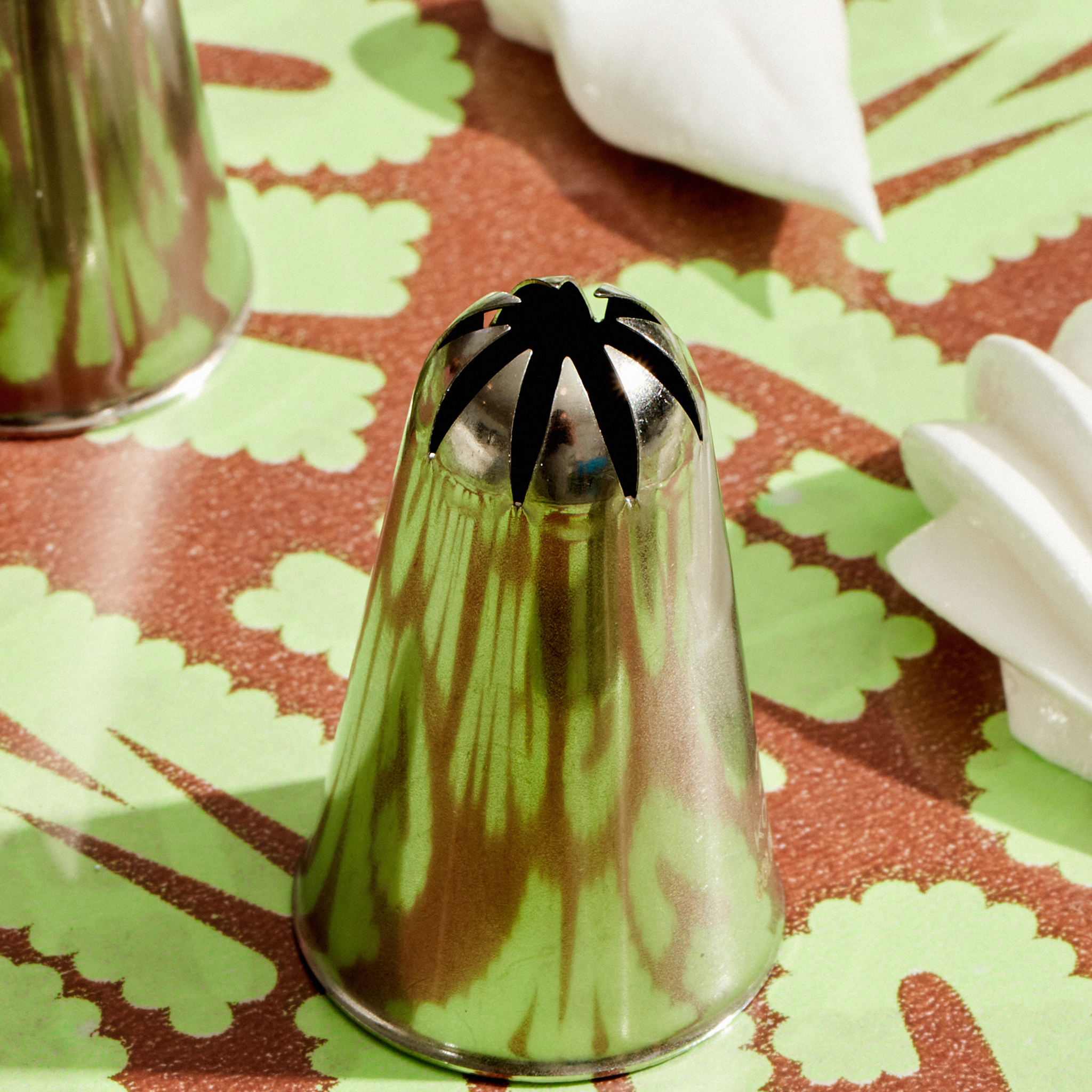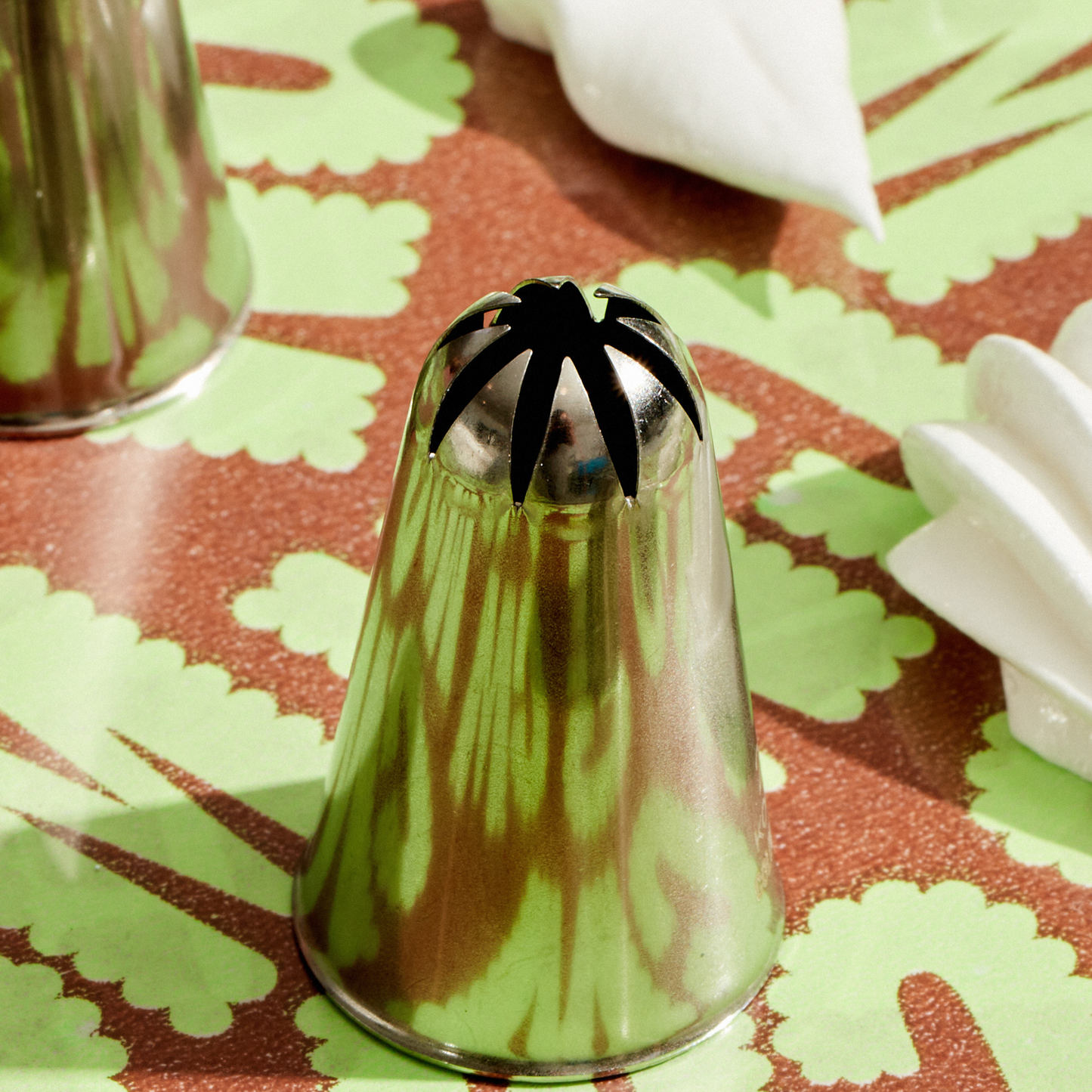 Using our products
Working with Colour Mill Piping Tips
Unleash your inner Picasso with Colour Mill Piping Tips! Offering the perfect blend of precision, durability, and a touch of kitchen wizardry. Made in Korea from high-quality stainless steel, our seamless tips offer precise control and durability. Whether you're sculpting buttercream blossoms or adding whimsical details, our piping tips are your trusty sidekick when unleashing your inner artist!
Before diving into decorating, you will need to set up your Piping Tip! Place your Piping Tip into the empty Piping Bag. Using your fingers, measure how far down the bag the tip sits. Cut the end of the piping bag no more than half way up the tip. Push your Piping Tip through the hole, ensuring it is a snug fit.
Piping Tips are used to create beautifully piped designs and patterns. For use with buttercream, meringue, pastry, macarons, or anything you want to add that extra touch too!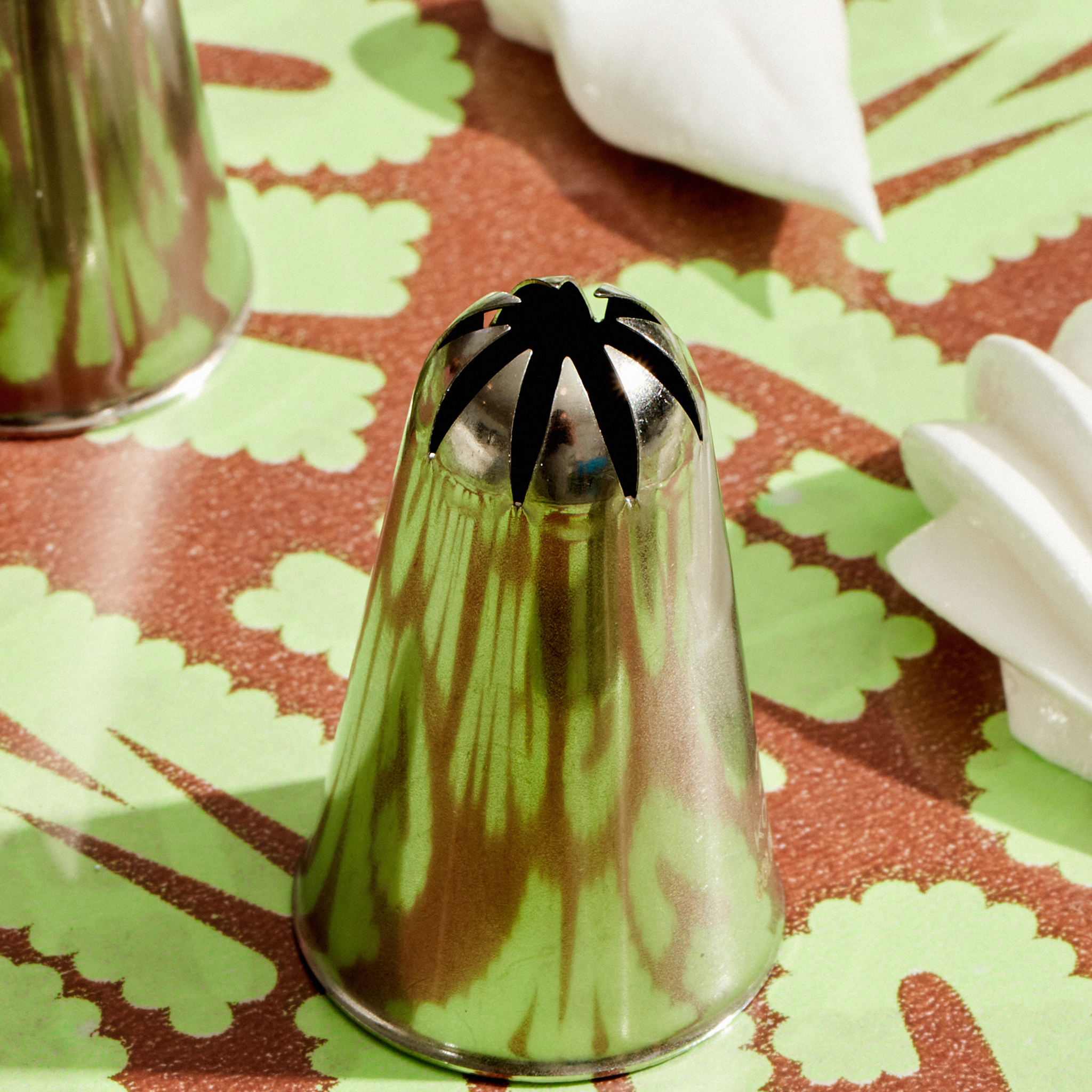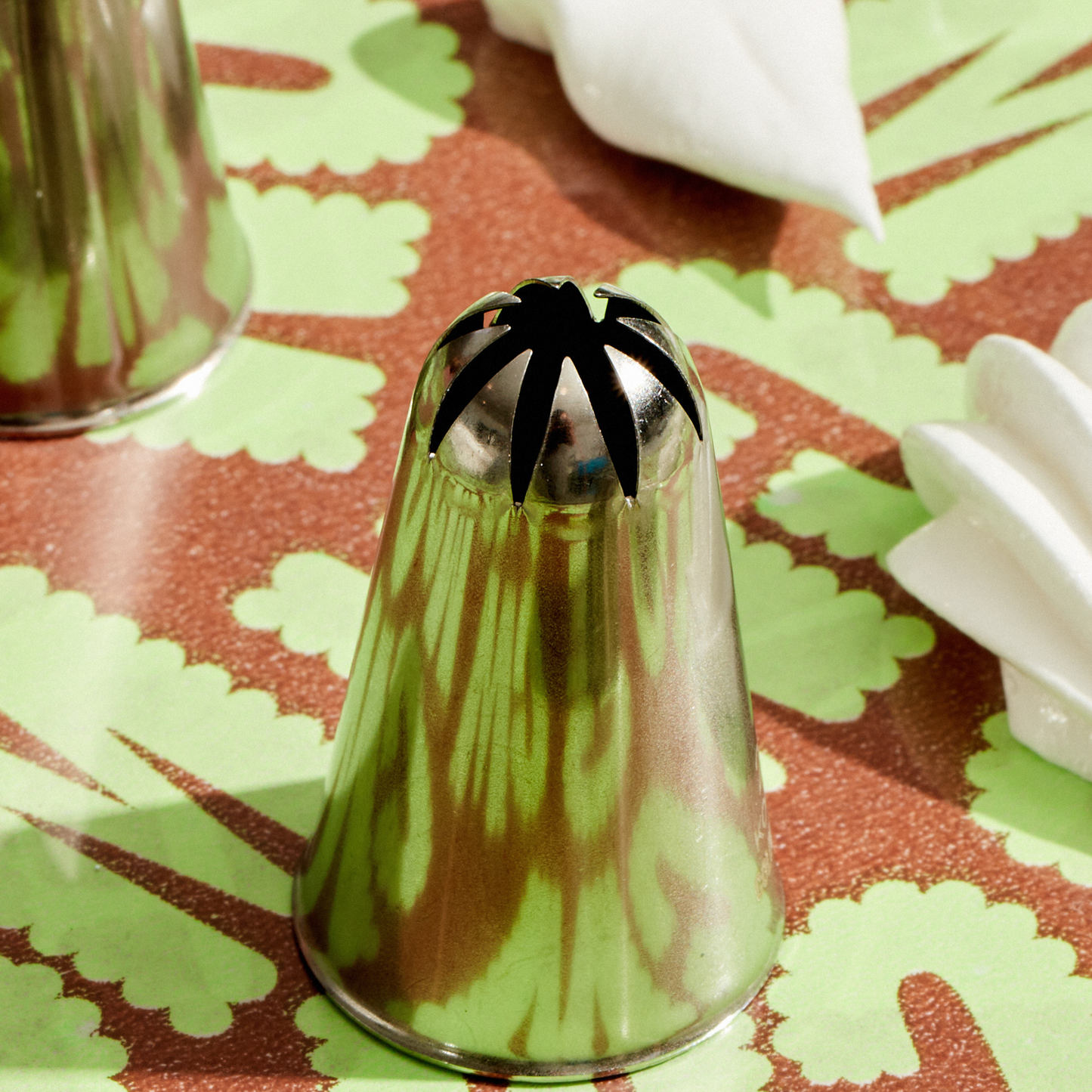 Back
2E Medium Drop Flower
Turn treats into blooming bakes with our 2E Medium Drop Flower Piping Tip. Perfect for
 creating ruffles, deeply grooved shells and fleur-de-lis.
Choosing a selection results in a full page refresh.